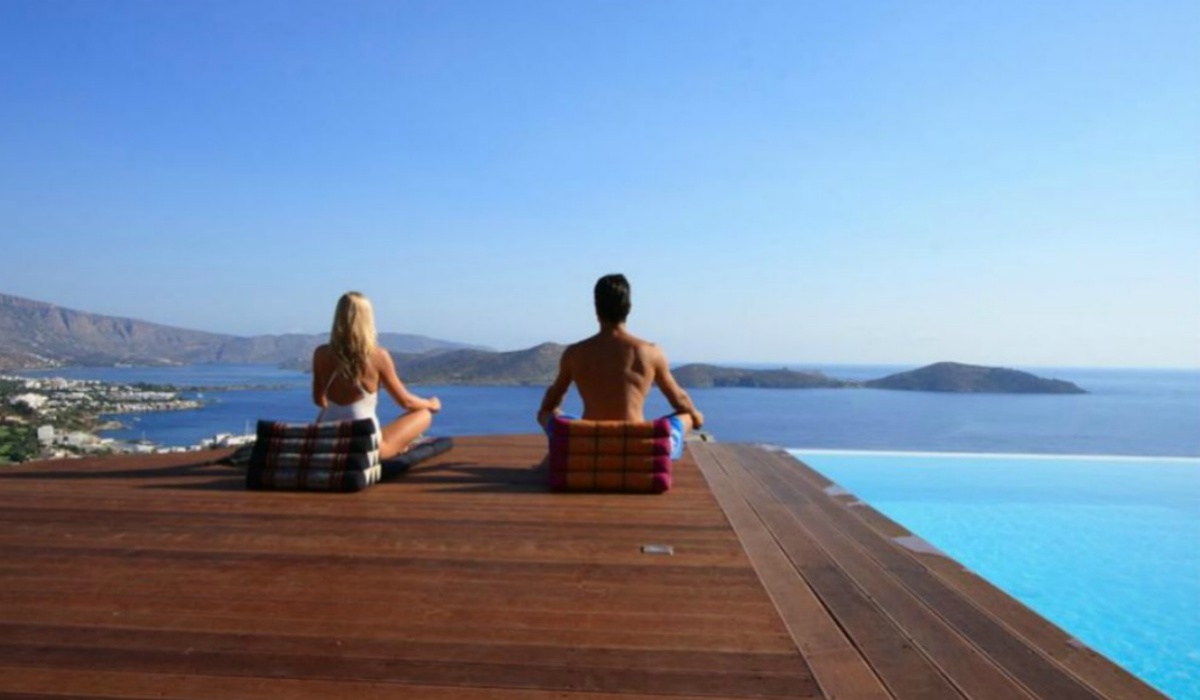 Health & Wellness Retreats
Health & wellbeing programs dedicated on creating amazing & inspiring retreats, enjoy optimum health & wellness. Our Lifestyle Managers collaborate with a number of highly qualified and skilled professionals such as personal trainers, nutritionists, physicians, personal stylists and spa institutes.
With a focus on providing world class wellbeing services in a relaxing, friendly and private environment. Together with our carefully selected yoga and pilates instructors, we are able to offer a full complement of leading Fitness & Wellbeing Services, like spa, beauty, therapy, detox retreats and nutrition plan.
In your holiday, we offer to our guests an all inclusive blended retreat ideal for weight loss, light natural detox, fitness & improving overall wellbeing, this retreat program will enhance your metabolism, cleanse & detoxify your body, ensure healthy weight loss.

The ultimate opportunity to press the pause button on the crazy pace of life in today's super stressful world, expect to enjoy an amazing amount of restorative aerial yoga, pilates , aqua aerobic , dynamic programm with yours personal trainer, daily yoga, plus meditation, informative but relaxed mind & body talks & workshops from our health & wellness experts, plus fabulous organic spa treatments & healing holistic therapies, all designed to ensure maximum relaxation, soul soothing & rejuvenation.

Our health & wellbeing programs, our caring experienced and super professional team are dedicated to creating amazing & inspiring retreats which offer the perfect environment where guests can learn healthy lifestyle philosophies, lose unwanted weight, improve their fitness, lower stress levels whilst also restoring their energy, vitality, positive self-image & belief, fighting fears, stress levels whilst improving mental clarity and fill with positive thinking.. & supported throughout your stay. We offer guests a unique experience of relaxation and self pampering. Ultimate relaxation with an entirely holistic approach to health and beauty, awaits you at your holidays. An individual and unique place that combines an inspiring array of restorative treatments – custom-designed personal experiences, rejuvenating facial and body treatments.
Enjoy a dazzlingly glam sanctuary of elegance and serenity, a seductive oasis of luxury for living energetic experiences in beautiful natural surroundings. Discover a long pathway uniquely designed in a relaxing atmosphere with phantasmagoric facilities and the spa products brand, distinguishing the as a place that's regal and resplendent.
"We offer a life changing & transformative retreat that will help to put you firmly on the path towards achieving & enjoying optimum health & wellness"

Ilia Theofanous
Luxury Retreats, enjoy everything from massages, care of beauty, training of fitness and diet programms. There is no limit to relaxation thanks to our qualified team of therapists and a full menu of tantalizing services. We offer guests a new kind of experiences in your villa, synonymous with subtle sophistication, we give to you a different choice in your holidays, the perfect option for utmost relaxation and the improvement of your body. Luxury health & wellbeing programs in Santorini, Mykonos, Crete, Corfu and Peloponnese.